Sometimes it pays to be first! Congrats to Heather B! Enjoy your T-Shirt Diapeze.
I found Kristin over at diapeze.com through another giveaway I was trying to win. I didn't win, but her work was so amazing that when she said she was going to have Grinch diapeze for sale, well, I had to have one!
Here's a little about diapeze from their website:
Outside Cover/Shell is made with a cotton print with a layer of PUL, and a sateen cotton layer inside. The tabs inside the diapeze hold the insert in place. The inserts are minky top, cotton soaker and PUL bottom. The heavy wetter option (Nighteze) has a targeted area of extra absorption.
The prices over at diapeze.com are very affordable, the owner is supremely courteous and helpful, and her designs are second to none. The diapeze (medium) fits Baby A perfectly! The leg gussets are tight, the waist is comfortable, and no red marks. The insert is the softest I have seen, it's like butter. It also contains my breastfed baby's runny poo, always a plus. The hidden layer of PUL works just as it should. The only thing that I don't like about it is that it is too cute to poop on. I almost didn't let her wear it, but it help up to the poop, the washer, and the dryer. It came out just as good as new.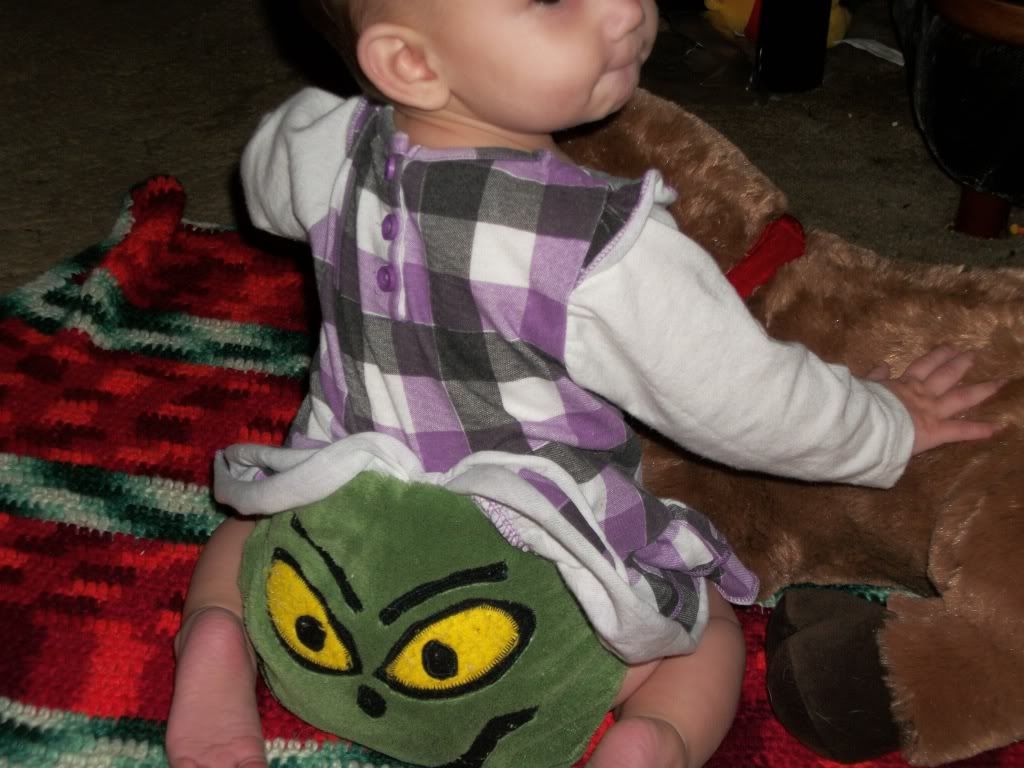 Do you want your chance to try Diapeze? Diapeze.com is offering a $10 gc to one lucky reader! Not only does she have her diapeze, she also has wipeze, towleze, and bibeze! Use your $10 to try out any of her EZ products, and take a load off of yourself by making your life a little easier :)
How to enter? Easy! Just like my blog's facebook page:
Misadventures of a 3rd Time Mom
Like the Diapeze facebook page:
diapeze.com
And tell me what YOU would spend your giftcard on.
You have until 12/27 at 9pm EST to enter, the winner will be picked by random.org.
I was offered NOTHING to do this review, I paid for the diaper and I love it. Diapeze.com was nice enough to offer a giftcard to one of my readers when I told her I wanted to review it. Enjoy your diapeze!!